Expert Deck Cleaning and Maintenance in Alpharetta, GA - Plus Housewashing & Driveway Services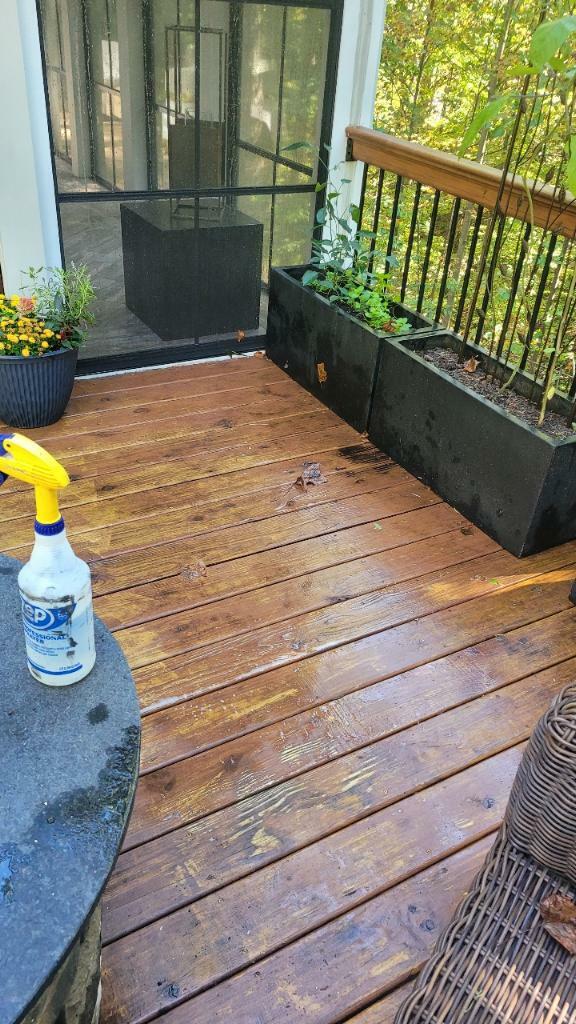 Hey there, folks of Alpharetta, GA! Guess what? We just tackled a super awesome project that gave us all the good vibes. First off, let me tell you about the driveway—it was built on a hill and was collecting grime like nobody's business. Our low-pressure cleaning techniques got it looking brand new. But let's get to the heart of the matter—the deck.
So, the deck was a big deal here. It was looking a little lackluster when we first saw it, like it was practically begging us to bring it back to life. We used our special deck cleaning solutions, the same ones you've probably seen experts rave about in videos and articles. Trust me, it's the good stuff.
We started with a deep scrub to lift off any surface grime and mold, and then used our powerful but gentle pressure washer to cleanse away years of neglect. We didn't stop there; we also applied a wood brightener to really make the colors pop. By the time we were done, that deck was a stunner, glowing with a bright orange hue you'd have to see to believe. This isn't just regular deck cleaning; this is deck revitalizing.
Oh, and since we're all about that 'go big or go home' lifestyle, we didn't stop at the deck. We did a complete house cleaning too. Picture this: every corner shining so bright, you'll need sunglasses indoors.
If you've got a deck that needs some love or a house that needs a glow-up, don't hesitate to reach out to Realm-ality Pressure Washing. We can't wait to make your home the talk of the town!
Location: Alpharetta, GA
Project Image Gallery
Transform Your Unclean "Realm" To Cleaner, Brighter "Reality"

Contact Our Roswell Pressure Washing Professionals Today!