Commercial Pressure Washing Helps Roswell Businesses Look Their Best
When it comes to affordable, reliable service and amazing, transformational "before and after" results, Roswell area businesses choose Realm-ality Pressure Washing LLC for all of their commercial pressure washing needs. The number one provider of residential pressure washing for Roswell is also the number one choice for commercial pressure washing services.
Successful businesses usually have some sort of cleaning plan for their interior spaces, whether it's an employee tidying schedule or an outside janitorial service, but the simplest, most reliable, and most cost-effective method of cleaning and maintaining your commercial property's exterior surfaces is with regularly scheduled professional commercial pressure washing by a reputable and trustworthy local commercial pressure washing company. Realm-ality Pressure Washing LLC is Roswell's most trusted commercial pressure washing vendor and we can make your North Georgia business or commercial property a resounding visual success with exterior surfaces transformed to pristine, like new, spotlessness.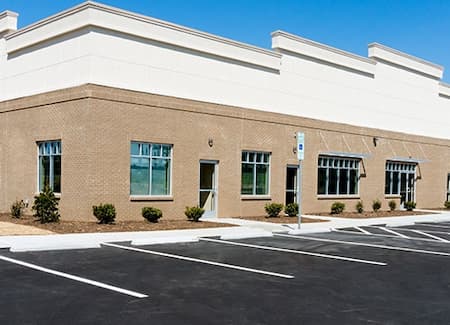 Building Washing
Running a business isn't easy and sometimes, with the focus on day-to-day operations, certain maintenance, cleaning, and upkeep tasks can go neglected and can eventually become expensive problems with unknown repercussions. Maintaining your Roswell business or commercial property's exteriors is one of those easy-to-neglect tasks that […]
Read More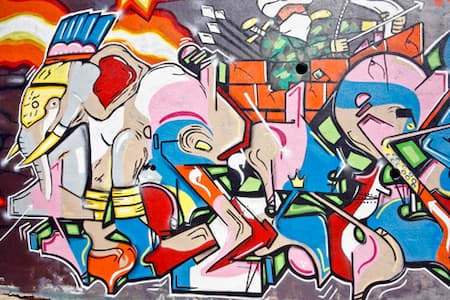 Graffiti Removal
We take great pride in Realm-ality Pressure Washing LLC's line of commercial pressure washing services for Roswell area business owners, including storefront cleaning and building washing, but we truly enjoy graffiti removal. Whether done maliciously for ill intent or as some sort of artistic expression, if […]
Read More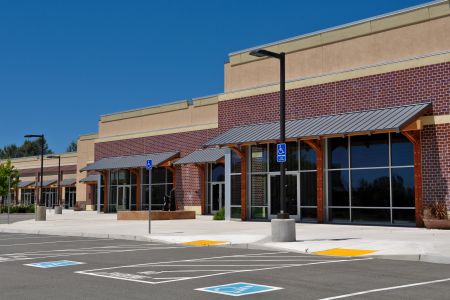 Storefront Washing
In today's competitive business market, where appearance, sanitation, and disinfection are increasingly stringent requirements for many potential customers to even cross your threshold, regularly scheduled storefront cleaning is more important than ever. People begin judging your Roswell area shop, office, or store before they even enter it, […]
Read More
Frequently Asked Commercial Pressure Washing Questions
Realm-ality Pressure Washing LLC is the local authority on commercial pressure washing for the Roswell and North Georgia area and if you've got commercial pressure washing questions, we've got the answers.
Yes. We believe in staying current and we use the latest high-tech advancements in pressure washing and soft washing science and technique to turn back time and rejuvenate your exterior residential and commercial surfaces to their pristine pre-stained or pre-painted state.
Hot weather, high humidity, and proximity to water, wooded areas, or construction zones all pose unique challenges to keeping your business's exterior facades looking clean and new, but on average we recommend building washing, storefront cleaning, and commercial pressure washing annually, or at least every 18 months, for best results.
Transform Your Unclean "Realm" To Cleaner, Brighter "Reality"

Contact Our Roswell Pressure Washing Professionals Today!