Top Roswell Residential Pressure Washing
We're local and family-owned and operated and we're proud of our spotless reputation as the most trusted and well-reviewed residential pressure washing company in Roswell and the entire North Georgia area. It's a matter of pride to each of us at Realm-ality Pressure Washing LLC that we provide the highest quality residential pressure washing for Roswell homeowners at affordable prices with our trademark, friendly, helpful service. You can trust Realm-ality Pressure Washing LLC for fast, affordable, reliable solutions to all of your Roswell area residential pressure washing and exterior cleaning needs.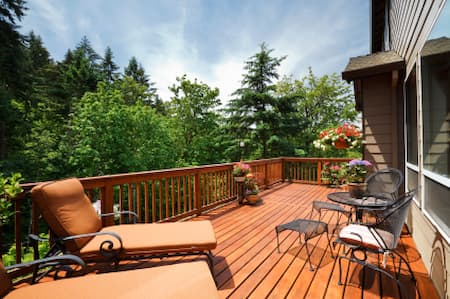 Deck Cleaning
Enjoying the great outdoors and backyard cookouts are an integral part of Southern living, and like any interior room, your exterior spaces need regular cleaning to look their best, and you can trust that the deck cleaning professionals at Realm-ality Pressure Washing LLC to exercise the […]
Read More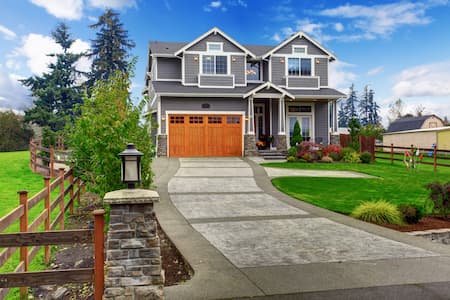 Driveway Washing
Realm-ality Pressure Washing LLC is Roswell's local authority on exterior cleaning and residential and commercial pressure washing, but we don't rely exclusively on our advanced pressure washing equipment and skills, we also excel at the science of soft washing: the use of eco-safe chemicals and cleaning […]
Read More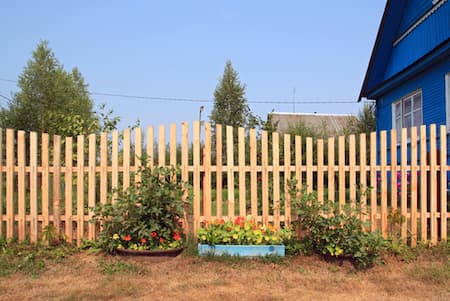 Fence Cleaning
Mold, mildew, dirt, smoke, pollen, clay, rust, fungi, moss, algae; the list of potential threats to Roswell's outdoor surfaces is long and ever-growing. Professional fence cleaning by the experienced soft washing and pressure washing specialists of Realm-ality Pressure Washing LLC, not only restores your fence to […]
Read More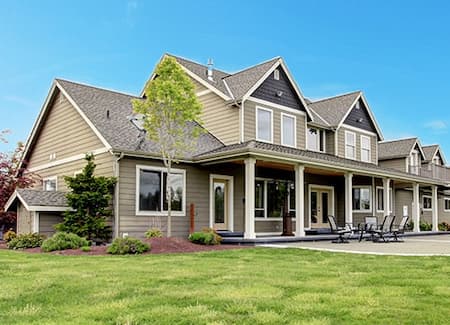 House Washing
Our professional house washing process kills bacteria, fungus, algae, mold, and mildew that attack, grow on, and rot your Roswell area home's vinyl and wooden siding. Our soft washing solutions are designed specifically to destroy these dangerous organisms common to our area and dissolve dirt and […]
Read More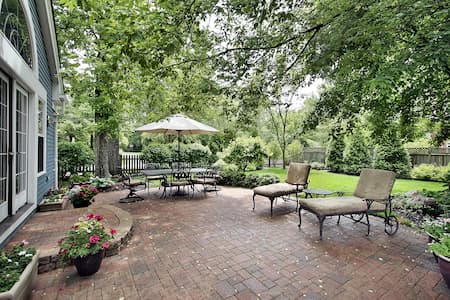 Patio Cleaning
Outdoor fun begins with functional and enjoyable outdoor spaces, and professional patio cleaning by the experienced pressure washing and soft washing team at Realm-ality Pressure Washing LLC can affordably transform your Roswell backyard into the tranquil natural paradise of your dreams while leaving you plenty in […]
Read More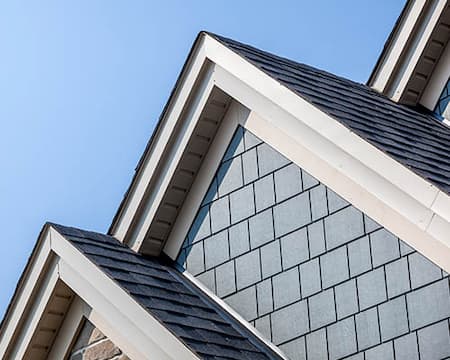 Roof Cleaning
Realm-ality Pressure Washing LLC transforms dirty, grimy, unclean realms into a cleaner, brighter, spotless reality, including roofs. Without a roof, your Roswell area home or business is just a maze of walls offering little protection from the elements, so taking good care of your roof with […]
Read More
Frequently Asked Residential Pressure Washing Questions
Residential pressure washing is a complicated and complex subject but we're the local authority on residential pressure washing and we're always happy to answer your questions. Here are some of the residential pressure washing questions we get asked the most.
Yes, and we're one of the few pressure washing companies in the North Georgia area with the proper equipment and skills to tackle deep-set rust stains from high iron content water and calcium buildup that penetrates deep into concrete pores and requires some specialized knowledge and experience to properly erase. Realm-ality Pressure Washing LLC is the local exterior surface cleaning authority on the toughest, stubbornest stains, blemishes, and discolorations.
We use only biodegradable, eco-friendly chemical and cleansing solutions that are safe for kids, pets, plants, lawns, and the environment, and we will always take the greatest care around your property and landscaping, plus we're fully insured.
Transform Your Unclean "Realm" To Cleaner, Brighter "Reality"

Contact Our Roswell Pressure Washing Professionals Today!