Superior Pressure Washing And House Washing Professional In Kennesaw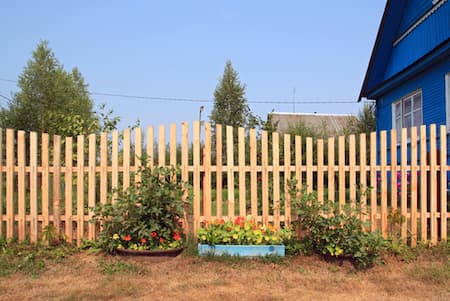 Realm-ality Pressure Washing LLC is the top provider of pressure washing in Kennesaw. Our company offers only the best services to improve your property, including complete exterior surface cleaning and pressure washing services. The pressure washing solutions provided by Realm-ality Pressure Washing LLC are proudly available in Kennesaw and beyond.
Concrete & Driveway Washing Specialists In Kennesaw
At Realm-ality Pressure Washing LLC, we use the latest technology and high-quality cleaning solutions to make sure your driveway is thoroughly cleaned. Our pressure washers are designed to be gentle on your driveway yet effective in removing even the toughest stains. Whether you need a one-time deep clean or a regular maintenance program, our team is here to help.
We understand that every driveway is unique, and that's why we offer a customized approach to our services. We will assess the condition of your driveway and recommend the best course of action to achieve the desired results. Our team is experienced and knowledgeable, and we will work with you to make sure you get the best possible outcome.
Roofing Cleaning Is An Essential Part Of Your Kennesaw Home Maintenance
When it comes to your home in Kennesaw, the bottom line is that you need regular roof cleaning to protect your roof so that it can protect your home in turn. Low-pressure washing is the preferred method to use so that you get only clean results instead of the risk of damage. Your rooftop is constantly exposed to conditions and contaminants that can really take a toll on its integrity, such as
Mildew and other living organisms
Algae that feeds off the granules and damages your shingles
Trapped moisture that causes rot
Roof darkening that causes your energy bills to soar
Dirt, bird droppings, and other things that tarnish the look
The average asphalt shingle rooftop has a lifespan of about 20 years. However, if you fail to take good care of your roof, you can drastically shorten that longevity. Call on our team at Realm-ality Pressure Washing LLC to get the roof cleaning your home needs to stay in great shape for years to come!
Enjoy Professional Deck Cleaning in Kennesaw with Realm-ality Pressure Washing LLC
Keep your outdoor living space looking its best by getting your deck professionally cleaned by Realm-ality Pressure Washing LLC in Kennesaw. With regular cleaning, you can not only maintain its structural integrity but also extend its lifespan. Our experienced team uses the most advanced pressure washing technology available to provide swift and effective deck cleaning services. Contact Realm-ality Pressure Washing LLC now for a free quote and get the job done right!
Choose Realm-ality Pressure Washing LLC for your deck cleaning needs and enjoy the peace of mind knowing that your deck will look its best. We take the time to assess your deck and make sure it is thoroughly cleaned, ensuring maximum satisfaction. Let us show you why we're the trusted professionals for deck cleaning in Kennesaw. Contact us today to get started and get your outdoor space looking its best!
Get Professional Commercial Pressure Washing in Kennesaw
As a business owner in Kennesaw, you understand the importance of maintaining a clean and presentable exterior. Realm-ality Pressure Washing LLC offers top-of-the-line commercial pressure washing services to help you keep your business looking its best. Our experienced technicians are equipped with the latest tools and techniques to clean your business's exterior quickly and efficiently.
Pressure washing is a great way to remove dirt, grime, moss, and other debris that can build up and cause damage to your business's exterior over time. The pressure washing process is a safe and effective way to get rid of tough stains, restore a clean and polished look to your building, and protect it from further damage.
The benefits of commercial pressure washing include:
Removal of dirt, grime, and mold
Restoration of surfaces to their original condition
Protection from further damage
Improved curb appeal
For professional commercial pressure washing services in Kennesaw, contact Realm-ality Pressure Washing LLC today at 770-659-7901.
Transform Your Unclean "Realm" To Cleaner, Brighter "Reality"

Contact Our Roswell Pressure Washing Professionals Today!